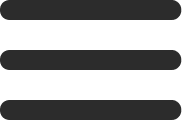 Coommunity AMA - Paloma Nest Wallet Updates
Background
The weekly Paloma Chain COO-munity AMA discusses the latest product developments on the Paloma chain.
In this week's Coo-munity AMA, the host Taariq Lewis, founder of Paloma Chain and VolumeFi (volume.finance) is joined by Vera Behr, Product Manager at VolumeFi. The two share big updates about the latest upgrades, debugging, performance fixes, and Paloma Nest Wallet updates.
Definitions
Validator – users that volunteer a computer's computing power to maintain a blockchain's integrity by computing or tracing the origins of a block to its present state.

AMA – Ask Me Anything

LBRY - a content-sharing and publishing platform that is decentralized and owned by its users.

GRAIN – Paloma's native Token.

Mainnet – the term used to describe when a blockchain protocol is fully developed and deployed, meaning that cryptocurrency transactions are being broadcasted, verified, and recorded on a distributed ledger technology.

Tendermint – a blockchain protocol used to replicate and launch applications across compatible machines on multiple blockchains.

EVM - Ethereum Virtual Machine, a virtual component that is contained in every Ethereum node.

Binance Smart Chain (BSC) - a blockchain network built for running smart contract-based applications.

Cosmos – an ever-expanding ecosystem made up of sovereign and interoperable blockchain apps, protocols, and services.

Gas – the fee required to successfully conduct a transaction or execute a contract on a blockchain.

Software Development Kit (SDK) – brings together a set of tools that facilitate the programming of applications. It enables the use of APIs.

Relayer – a third party that takes on individual orders and organizes them into an order book simulating the experience of an exchange without actually being one.

Faucet – a cryptocurrency faucet is an app or a website that distributes small amounts of cryptocurrencies as a reward for completing easy tasks or to cover gas fees.
Final Stretch of Weekly COO-munity AMAs (0:48)
Taariq Lewis started the show by reminding everyone that it is the final stretch of the weekly AMAs. Sadly, the Weekly COO-munity AMAs will end next week on November 30 due to the court case against LBRY, which forbids any team in the US from talking or giving updates about their protocol. He also adds that they couldn't provide any information about the mainnet because it depends on the community as the mainnet is community-driven. Taariq announces:
"We're sad because we have to end these because guess what? Ever since the LBRY lost its case against the SEC. If you are a developer in the USA, it is better that you do not give updates on the protocol you're working on. You just can't because that might create in you wonderful Pigeons an expectation that your grains will go up in value. And why would you ever want grains to go up in value? That's obscene. Grains should be worth zero. Because we're in Testnet and the grains are worth zero in Testnet, we can give you these updates, but we can't give you the updates after November 30th because that's bad. And we do not have a planned date for the mainnet. We're not telling anyone what the mainnet will be. It'll be up to the community. First of all, mainnet is going to be community-driven. It will be up to the community to say, hey, this is when we want mainnet. This is, we approve the creation of Genesis. It will not be up to the volume team. However, once that is done, we are not able to tell folks what's happening. You'll just have to download the code and figure it out yourself. So, next week with a saddened heart, we'll be ending."
Although the AMAs will have to end, the host assures that they will still be on their Telegram (https://t.me/palomachain) and Discord (https://discord.com/invite/tNqkNHvVNc) channels talking to people, debugging, helping run and expand. With that, Taariq expressed his gratitude towards the testnet validators for their utmost efforts.
Paloma Brief (2:55)
Taariq reminds everyone of how Paloma works. Paloma looks to create a centralized control center experience for its users paving a way for commands and messages to be transmitted to any connected blockchain from the Paloma Chain. Smart contracts deployed on non-Paloma chains can be prompted and controlled from the Paloma hub. Currently, the network is connected to Ethereum Mainnet and Binance Smart Chain. Paloma looks to connect to any Proof-of-Work, EVM, or IBC chain in the near future. He says:
"Paloma is permissionless. You don't have to ask permission. You don't have to wait for the target chain to be provisioned. Anyone can vote a target chain into existence. It's permissionless, fast, safe cross-chain messaging, and it is sitting on the Cosmos SDK and Tendermint Consensus. Cosmos SDK gave us our modules, Tendermint Consensus gives us the ability to come to an agreement in a Byzantine Fault-Tolerant way."
The host also discusses the role of validators. Every validator wants to be uptime, fast, and able to send messages and monetize by sending messages across the network. Taariq adds:
"We have a validator set, available monitors, and 175 validators. We have an open fee market for message sending. We want validators to feel that they can charge whatever fees they want in the market. It should not be determined by anyone else. And consensus should determine some of those limits. And we want to make it so that Paloma is a very, very friendly message relay system that anybody will want to use and anybody globally."
Paloma Updates (5:14)
Taariq shares what went down with their updates in Cosmos SDK last week. He says they have spent the previous weeks debugging and experiencing deployment failures on BNB and Ethereum. They are also in the progress of hardening Pigeon where they're rethinking the key architecture for Pigeon. He adds:
"I can't tell you fully what's planned, but that refactoring is a major project for us. We're underway to sort of work on that, because we think that that is also leading to a lot of bugs, a lot of the complaints folks are having and validators are having. And since validator happiness is crucial to network survival, we are continuing to work on that particular problem. So, relay keys are an issue that is coming up and a design that we're currently moving forward on. The testnet faucet on a Discord is kind of bugging out."
The host says they pinged the main dev regarding the faucet and everyone can go to faucet.palomaswap.com to access it. The faucet channel Discord is also linked on the page.

Paloma Nest Wallet Update (7:40)
Vera says that they had three updates for the wallet. Vera shares exciting new developments and improvements they made for the Paloma Nest Wallet:
"You can now send GRAINs and I see that some of our community members did that already. And they sent each other GRAINs, which was beautiful to see. We also fixed that really annoying issue that the Nest was opening multiple Chrome tabs in your browser. You can now export private keys. You can import a wallet if you have one already using mnemonic. You can create multiple wallets. We had an improvement when you actually send GRAINs showing you the fee and what your wallet will be after. And then we had another bug fix, which was that sometimes there was a blank screen on the activity view. And then we had some backend improvements and some UI improvements that are more in the background."
Vera adds that they will not stop improving and expect more updates next week. She expressed her gratitude for the feedback and reviews as well and along with the host. Taariq asks everyone to leave a review on the Chrome Web Store including a wallet address to distinguish who left a nice review and thanked those who left nice reviews. The host also expressed his excitement with the wallet's new feature where there is a button that says 'get GRAINs and asked everyone for feedback and reviews. He says:
"I wonder what that would look like at mainnet. Like at mainnet, there was a button that said get GRAINs. I wonder what that would look like. I have no idea what it would look like, but I just wanted to say, it's so good to see that button, because GRAINs should be distributed freely to the flock. Tell us what you hate about it, particularly what you hate. Put feedback either in Discord or in Telegram. We definitely want to see and hear what folks are thinking."
Closing (12:09)
Taariq concludes the show by telling everyone that there will be more exciting updates and upgrades in the coming weeks to watch out for. He thanks Joyce and Jack for their work and tells everyone to keep testing. With that, he gives special thanks to the team and the Paloma COO-munity.
Stay tuned for more news and updates on the Paloma chain. Follow us on Twitter @paloma_chain, get on the Discord server (https://discord.gg/Tv9F9AH4), and join the flock. Coo!